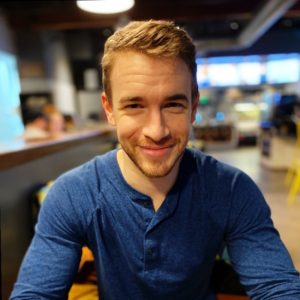 Sometimes We Need Help
Perhaps you are enduring chaos and suffering in your life, leaving you feeling stranded in the unknown. Maybe you are floating along with the torrents of life, without the energy to see or follow your path. Perhaps you feel overwhelmed, stressed, or are grieving.
Maybe your relationships feel harder than they used to, or perhaps you're tired of experiencing chronic shame.
The good news is, that life doesn't have to be this way forever.
Real Change is Possible
Sometimes we need help to gather all of our feelings, thoughts, beliefs, histories, and dreams in order to speak them out loud and make sense of them.
My goal is to help you share your story and your light with the world. 
When We Share Our Story, We Heal
Hello, I'm Josh Stine, AMFT. And working with people who are eager to cultivate growth and healing in their lives is my passion. When we heal, the ripple of change in our lives is exponential. I work with clients of all ages to create lives where they can live authentically and freely, unapologetically, powerfully, and to find fulfillment in the day to day. 
More About Me
When I'm not doing therapy I spend much of my time learning. I enjoy researching and studying, and believe you can learn something new every day. 
On most days, I spend time in nature getting recharged, reading and spending time with my loved ones. 
 I see clients of all types, however here are some of my specialties:
People in their 20's

Child & Teen Therapy

Parenting and Co-Parenting

Depression and Anxiety
Individuals on the Spectrum
Grief and Loss
Trauma

Life Transitions
Whatever your current struggle is, I am confident we can partner together to make the changes you are looking for.
Create the life you want
Call Today – (530) 431-2110
Josh Stine
Registered Associate Marriage and Family Therapist, AMFT, 121251