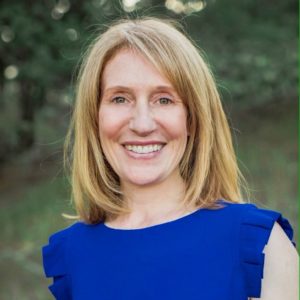 I'm Tami Louis-Olesen, LCSW, and Founder of Three Rivers Counseling.
I have spent over 20 years helping people like you who are struggling. I am a solutions-focused therapist and work hard to provide strategies and tools, so my clients can feel better, and get their life back on track.
Service to Others
Service to others has always been part of my life and my mission.
After college, I worked in a homeless shelter as part of the resident staff. During this time, I also went to India, volunteering in Mother Teresa's order, Missionaries of Charity, and ultimately, was able to meet her.
This was definitely a highlight in my life and inspired me to continue in this field, of helping others who are hurting.
Being a Therapist
I spent the next several years getting my Master's Degree and working as a social worker for nonprofits as well as government agencies.
Before opening my private practice in 2012, I spent 12 years at UC Davis Medical Center, Northern California's Level 1 trauma center and teaching hospital. I worked as both a Pediatric/ OB Social Worker and a Trauma Social Worker.
I loved my job at the hospital, but often felt limited, because these were short term relationships.
Being a therapist is different. These are long term relationships, where we get to work together each week and make positive, long term changes. I feel honored that I get to do this work.
When I'm not being a therapist,…
I'm a mom of 4 very active kids. I know the challenge of balancing work and home life – it's quite a ride! I get to practice the tools I give my clients, on a daily basis.
I love hiking, going to the river, or doing anything that connects with nature. I travel whenever I get the chance and love learning about different cultures. Spirituality is important to me, and something I work on every day. You will also find that I love learning and am eager to pass on to my clients the latest literature and research in this field.
My Mission, My Commitment
Three Rivers Counseling has become my mission, where I am committed to providing exceptional and highly trained therapists to our community.
We will match you with the therapist who will best meet your individual needs, so that you can begin the work of stabilizing, healing, and ultimately achieving your goals.
Let Us Help
Call today for your free 20-minute consultation – (530) 788-5274.
Tamara Louis-Olesen, LCSW #27671